5 ways to stay cool with your kids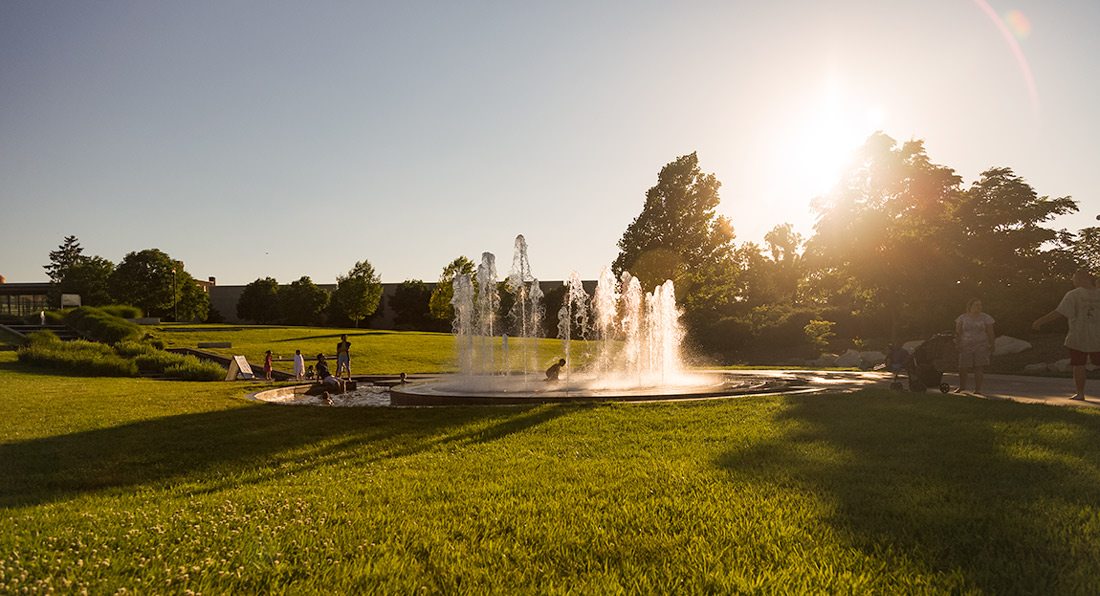 1. Jordan Valley Park
635 E. Trafficway Street, Springfield

The Ozarks Fountain and Stream Splash Zone at Jordan Valley Park is really fun. Kids love going in and out of the shooting fountains to cool off, and there's plenty of grassy expanse around it for kids to run around and play too. On the other side of the park, the K-Man sculpture is fun and interactive (you can move his arms and legs!), and the indoor cart play area is great for climbing.
2. Ozarks Farmer's Market
2144 E. Republic Road, Springfield

The best way to bribe your child to go shopping with you at the farmer's market is to promise them some time at the splash fountain. Jets of water sporadically erupt from the concrete, causing tons of laughter from the children playing in the fountain. Pair that with the live music from the Saturday market and the tasting trucks, and you have a plan for a fun afternoon.
3. Grand Falls
5400 S. Riverside Drive, Joplin

One of the easiest-to-access waterfalls in the Ozarks is Grand Falls in Joplin, and it's also great for wading. The 12-foot-tall, 163-foot-wide waterfall spills into a large swimming hole with tons of space for visitors to spread out — and that's a good thing because this spot can get pretty busy in summer.
4. FireHouse Splash Park
at Silver Dollar City, 3505 W. 76 Country Blvd., Branson

If you find yourself in Silver Dollar City, baking in the heat of the summer sun and going wild on the roller coaster, you can take the kids to cool off at the FireHouse Splash Yard. It's located at Fireman's Landing (near FireHouse Play Place, another great spot for little kids) and it has water spouts and fire hoses perfect for those scorching hot days.
5. Moonshine Beach
3778 National Historic Road 165, Branson

Did you know that Table Rock Lake has a sandy beach open to the public? At Moonshine Beach, visitors can stroll along the water's edge or venture further afield and take a swim. When you get tired, there are pavilions where you can rest and have lunch, and there are on-site restrooms, a playground, and places where you can change clothes. If you want to beat the summer crowds, come early in the day.