Celebrations planned in memory of Kendall Chick of Wiscasset, other children killed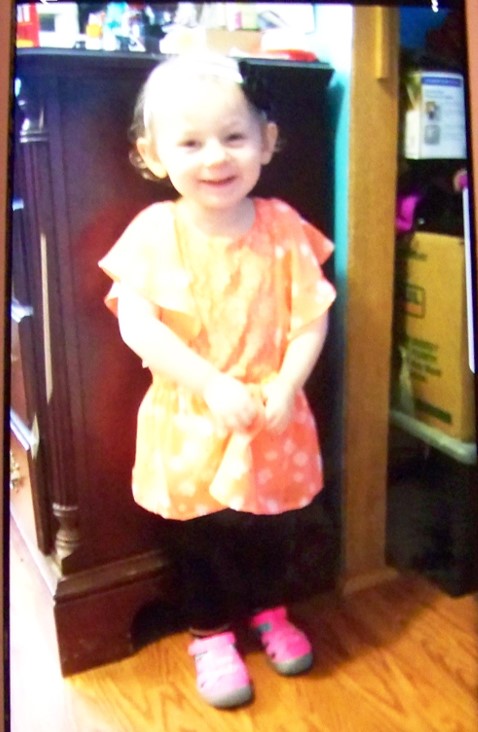 Remarks made at the Wiscasset Community Center, 242 Gardiner Road, on Wednesday, September 29, will remember Kendall Chick. The Wiscasset girl's grandfather's girlfriend, Shawna Gatto, was convicted of murder when Chick died in 2017 at age 4.
On Friday, September 17, Senator Bill Diamond, D-Windham, announced the 4 p.m. Wiscasset and other shutdown in memory of victims of child abuse in Maine. The two-day Walk a Mile in Their Shoes tour is Tuesday September 28 and Wednesday September 29. The public is invited to meet Diamond, other state lawmakers and local officials at each stop for brief remarks and a listening session.
Participants are encouraged to wear blue to support awareness of child abuse and to bring homemade signs in memory of the children. For more information and to stay up to date, RSVP on Facebook at https://fb.me/e/ORzTXogi
"I first became involved in the issue of child abuse in Maine after the murder of Logan Marr in 2001, and over the next 20 years we have tragically lost dozens of other children to cause of abuse and violence, "said Diamond. "It is important to ensure that these children are never forgotten and to keep the spotlight on their memories and the systemic failures that contributed to their deaths. I hope this tour allows the public to come together, remember these children, and continue to fight for the reforms and awareness that are so essential to keeping children in Maine safe.
10:00 a.m. Public meeting in the old town park, 170 Main Street, Old Town
In memory of Hailey Goding
Noon Public meeting outside the Bangor Public Library, 145 Harlow Street, Bangor
1:00 p.m. Public meeting outside the Ferris Community Center, 318 Wilson Streetbrewer
In memory of Jaden Harding
4:00 p.m. Public meeting outside the Stockton Springs municipal office, 217 Main Street, Stockton Springs
In memory of Marissa Kennedy and Maddox Williams
9h00 The tour departs from Augusta
10:00 a.m. Public meeting outside the City of Chelsea office, 560 Togus Road, Chelsea
In memory of Logan Marr
4:00 p.m. Public meeting outside the Wiscasset community center, 242 Gardiner Road, Wiscasset
In memory of Kendall Chick