Delhiwale: One Woman Family | Latest Delhi News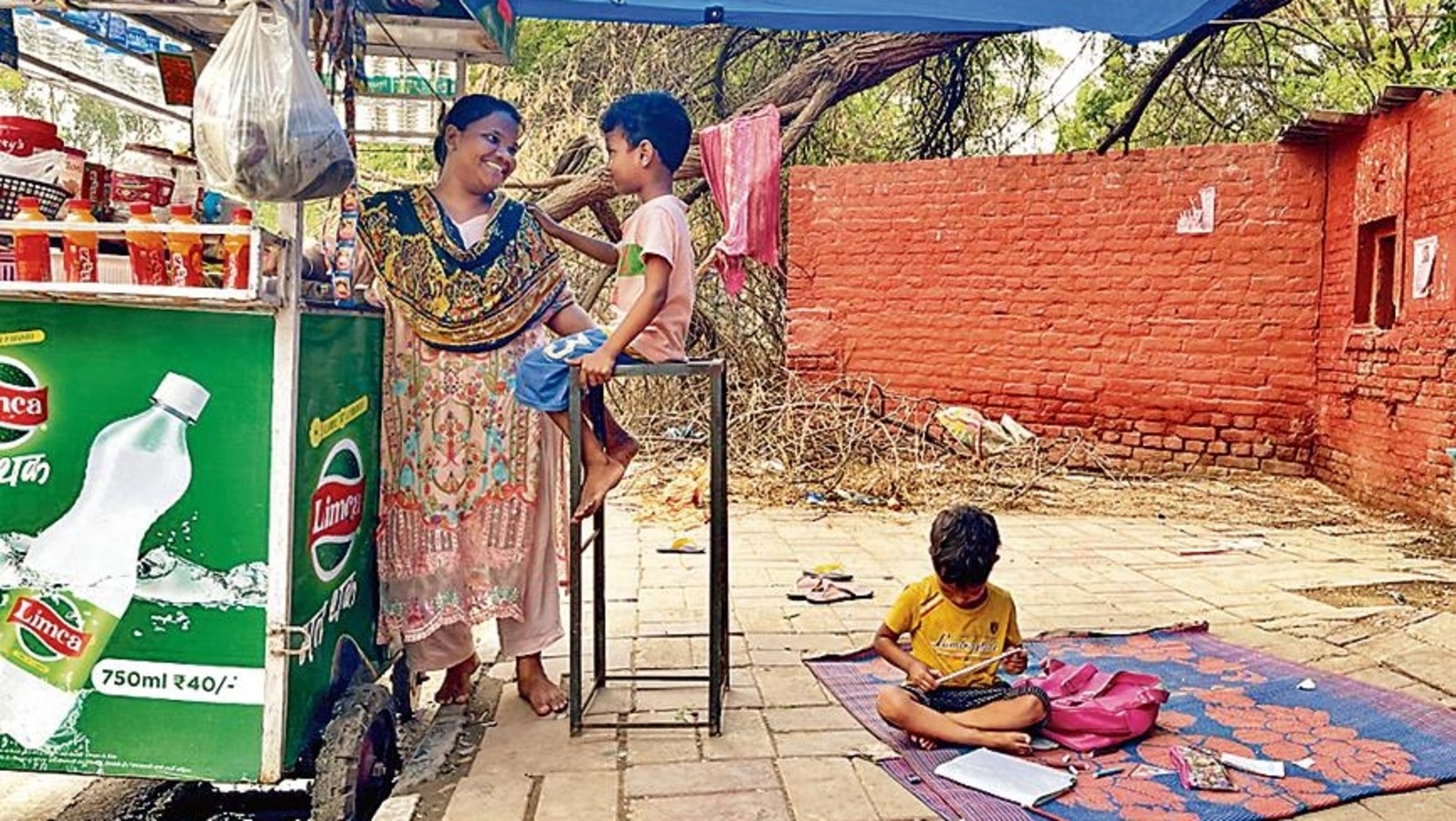 The road is busy with traffic in the afternoon. The sidewalk here in central Delhi is covered with a small plastic mat. A child is sitting there cross-legged, barefoot, with a pink bag, his little green chappal placed nearby. He writes numbers ("1, 2, 3…") on the open copy on his lap, in a slow and steady manner.
The child's "mum" stands next to him, holding a trolley of cold drinks. "Farhan is my youngest son," says saleswoman Rukhsana. Gesturing to another boy sitting on a large metal stool, she says "Anab is my eldest son." His third and eldest, his daughter Khatija, is absent for "school fees". Running her fingers through her son Anab's hair, Rukhsana expresses her disappointment at not being able to help the children with their studies. "I can barely read," she confesses, staring absently at her youngest son's math paper. Her husband, Zunaid Alam, is also unable to read much, she says. He went briefly to their nearby home, where he must be preparing Rukhsana lunch in the morning.
Rukhsana is grateful that the sarkari school does not charge any fees and offers additional lessons at no cost.
In her late twenties, the working mother describes her days as extremely hectic. "I have to run this cart with my husband, and I also have to take care of the children — their school, their clothes…" She says her husband has an equal share in doing the household chores.
Briefly distracted by a group of women who buy her cold bottles of Maaza, Rukhsana expresses her gratitude for having a family. Previously, she had no one with her, she said. "My mother died when I was a child, and my father followed her soon after… I was alone." Years later, one of his relatives, his phoofa, helped arrange his marriage.
Today, all she wants is to help her children learn, "so that their life is much better than that of their daddy mommy".
Soon Rukhsana's husband will join her. They'll keep the cart running until 6 p.m., and then they'll go home.