Hilltoppers, Indians seek to remain among the best wrestling teams in the state | Sports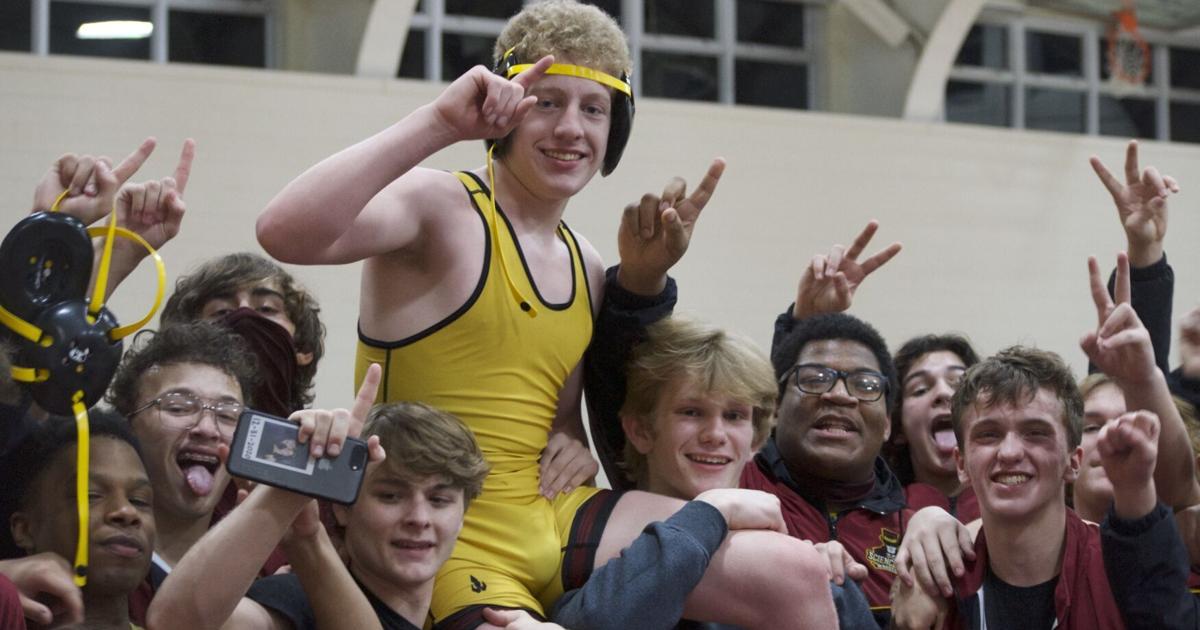 Science Hill and Dobyns-Bennett have proven they can cope with any wrestling program in the state.
In recent years, the Hilltoppers and Indians have faced each other on the mat and scored some high-profile victories against Tennessee's other top teams. Last season, Science Hill edged Dobyns-Bennett for the Region 1 Dueling Championship and ultimately finished fourth in the State AAA Class Tournament.
Dobyns-Bennett, led by back-to-back state champions Tre Morrisette and Jackson Hurst, was fifth in the team standings at the individual championships.
HILL OF SCIENCE
Coach Jimmy Miller returns with a strong squad including his own sons, Tripp and Stiles. Tripp, a senior, will compete at 160-170 pounds with Peyton Pridemore. Stiles, a sophomore and reigning area champion at 106, is No.2 in the pin-tn.com state rankings in this weight class.
He is one of three top-six ranked Science Hill wrestlers in the state. Devon Medina, also the reigning regional champion, is No. 5 to 195 and Keimel Redford is No. 6 in heavyweight.
The 'Toppers report a lot of experience in the higher weight classes with Perry Tate at 182, Medina at 195, Levi Grunder and Dan Morrell at 220 and Redford at 285.
"The way we win the doubles is to put the top 14 kids on the mat," Science Hill coach Jimmy Miller said. "Part of the process is figuring out where these 14 kids need to fit. If we can put this puzzle together in the next few weeks. … But we're good enough and the kids work hard. There is no lack of efforts.
Jamie Beck showed a lot of effort with one of the biggest moments of last season when his victory at 138 won the Region 1 title. The junior will fight at 145 or 152.
Riley Strode, who will compete at 120 and 126 in competitions, gives the Hilltoppers more experience. Lewis Rice is at 113, while others in the lower and middle weight classes include Dylan Winters, James Ferrell, Josiah Harris and Marcos Hillhouse.
"It's going to be a long season and we have to see how it goes," Miller said. "We have a lot of kids back in training. Our mantra last year was that we were no one and that we were beating someone. Other than Braxton Mann, the kids hadn't done anything notable, but they found a way to do it. We're going to bring out some good kids this season and we're going to find a way to fight together. "
DOBYNS-BENNETT
Last season's Indian Big Four – the aforementioned State Champions along with State runner-up Brennan Watkins and fourth Clint Morrisette – have graduated. But, the closet is not bare.
Region 1 champion Gavin Armstrong at 120 and Cannon Mullins at 138 lead a group of talented grapplers. The Indians are also experienced in the heavier categories with Aidan Rhoton at 195, state qualifier Garrett Crowder at 220 and Eseka Kipoma at heavyweight.
"Losing the two state champions, a runner-up and a guy who placed fourth, obviously there are big shoes to fill," said Dobyns-Bennett coach Wes Idlette. "It's going to take a whole committee to replace these guys. We might not be as good individually, but I think our roster could be better than last year. "
Patrick Mitchell, a senior who missed last season, is at 145, while lower weight classes include Bryce Pulitzer (106), Max Vassallo (113), Judah Moore (126) and Johnson Zhang and JT Robinson (132) . The transfer from Science Hill to Jake Dempsey could also be considered.
Middleweight categories include Max Norman (152), Xander Harris (160), Robby Irvin (170) and Nikolas Burke (182).
Dobyns-Bennett got off to a good start with wins over West Ridge and Daniel Boone in a three-way game.
"I love the camaraderie with our team. We're a younger team, but they get along well and work really hard, "said Idlette. "Last year these seniors left the role model of how these young children should rise to the challenge. They set a standard and this team can't wait to take on the challenge.