Idy Match for NEO Kids continues to grow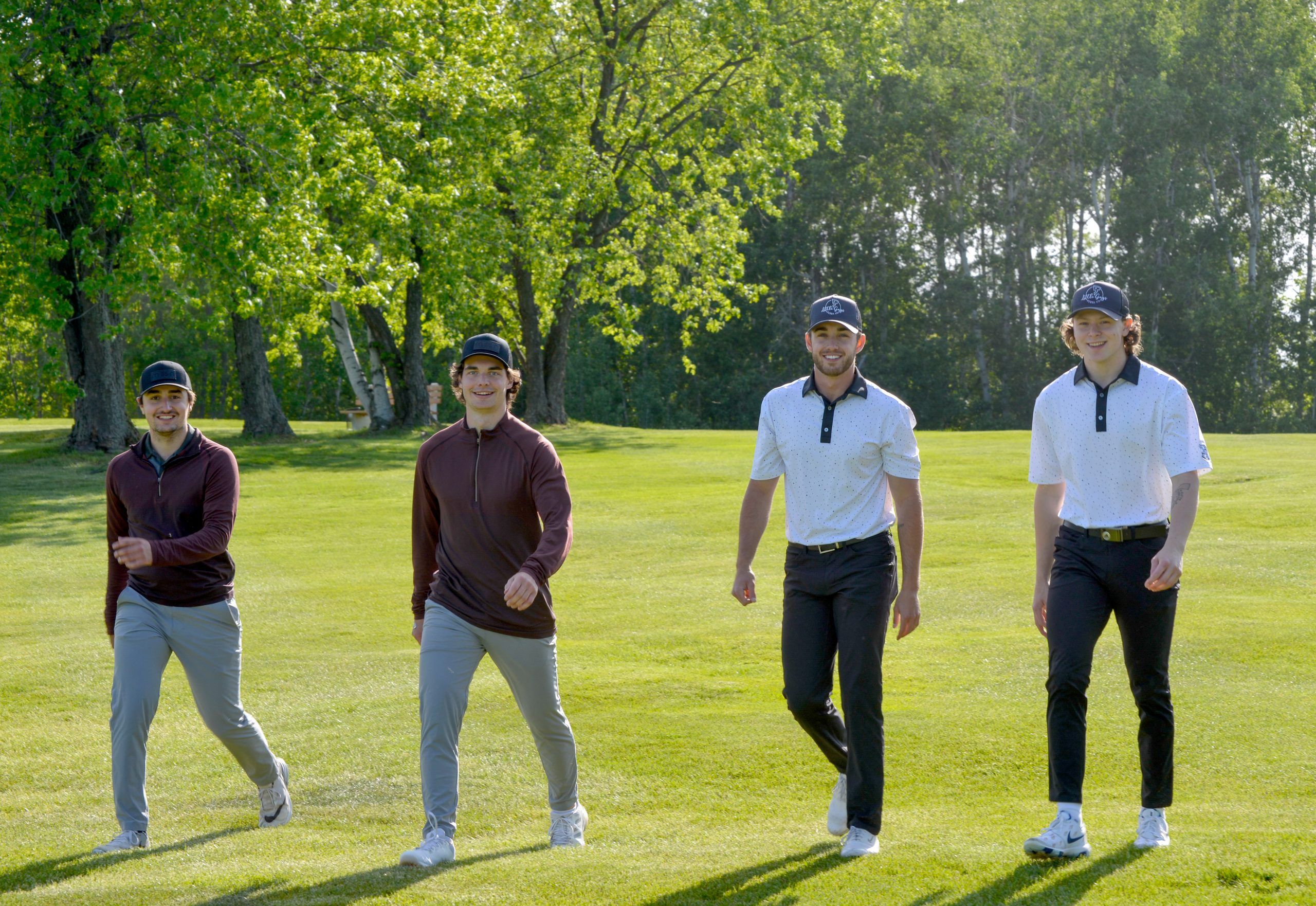 Third golf fundraiser next Saturday
Content of the article
They'll stick to a familiar format this year, but organizers of the Idy Match for NEO Kids aren't just going through the steps by any means.
Content of the article
Indeed, the participating tandems – Tommy Vlahos and Alex Fowke on one side, Evan MacLean and Brett Jacklin on the other – believe the third edition of their annual fundraiser, to be held at Idylwylde Golf and Country Club this Saturday next, will be the biggest and best yet, still having a fundraising goal of $10,000 for the NEO Kids Foundation.
"Over the past two years we've been running it, we've gained such great things from the community, everyone is getting involved and we're going to have a lot more people this year," Vlahos told the Sudbury Star Tuesday. "We're almost out of hole sponsors and basically every company we've contacted has donated to be a hole sponsor which is really good because obviously all that money is going towards our goal but it also helps to grow the community by involving businesses in this way.
Two other companies have signed up as team sponsors. Palladino Mazda is supporting the MacLean-Jacklin duo and providing them with branded clothing, while Ottawa-based clothing line mssn, co-founded by Sudbury native Roberto Bagnato, will support the Vlahos-Fowke duo.
A silent auction is also scheduled for Saturday. MacLean was working this week to get clubs and hats signed by PGA members, while Vlahos was in talks with the famous Foligno family to get hockey memorabilia.
"It's something else that's a bit different this year, because the goal is higher, with expectations to get there," Vlahos said. "We're four days away now and I know the donations will start coming in soon."
Content of the article
A GoFundMe page for the event had surpassed $3,200 by Tuesday night. Vlahos said donations tend to arrive faster in the days and hours leading up to the game, or even the big day itself, but it's never too early to show support.
Conceived in 2020 as a way to test their golf skills in a fun format, the Idy Match quickly became a way to support a charity facing fundraising challenges due to COVID-19. They raised around $2,700 the first year, then almost $8,000 a year ago.
"It's not really something we expected," Vlahos confessed. "It's crazy the traction we've gained. I have people texting me, saying they're coming to watch.
"It's something you can't stop. It's a lot of planning, but it's not just for us. It's a great thing for the community and we love doing it for NEO Kids because it's a big part of Northern Ontario and we're just giving back.
The action in the best-ball scramble event will be covered live on his Instagram page, where followers can request challenges in the hole for donations.
"If Alex can hit the green from 200 yards, maybe someone will donate $50, stuff like that," Vlahos suggested. "That way we can get even more donations."
They are working on a tight schedule this year, with NCAA golfers MacLean and Fowke returning from their respective schools, but expansion plans are in the works for 2023, including a tournament with more teams.
For more information or to donate, visit www.gofundme.com/3rd-annual-idy-match-for-neo-kids-foundation. Find Idy Match on Instagram at www.instagram.com/theidymatch and Facebook at www.facebook.com/idymatch.
Visit the NEO Kids Foundation at www.neokidsfoundation.ca.
Twitter: @ben_leeson