Nobody cares about Tim Drake, Superboy and Impulse's younger generation of justice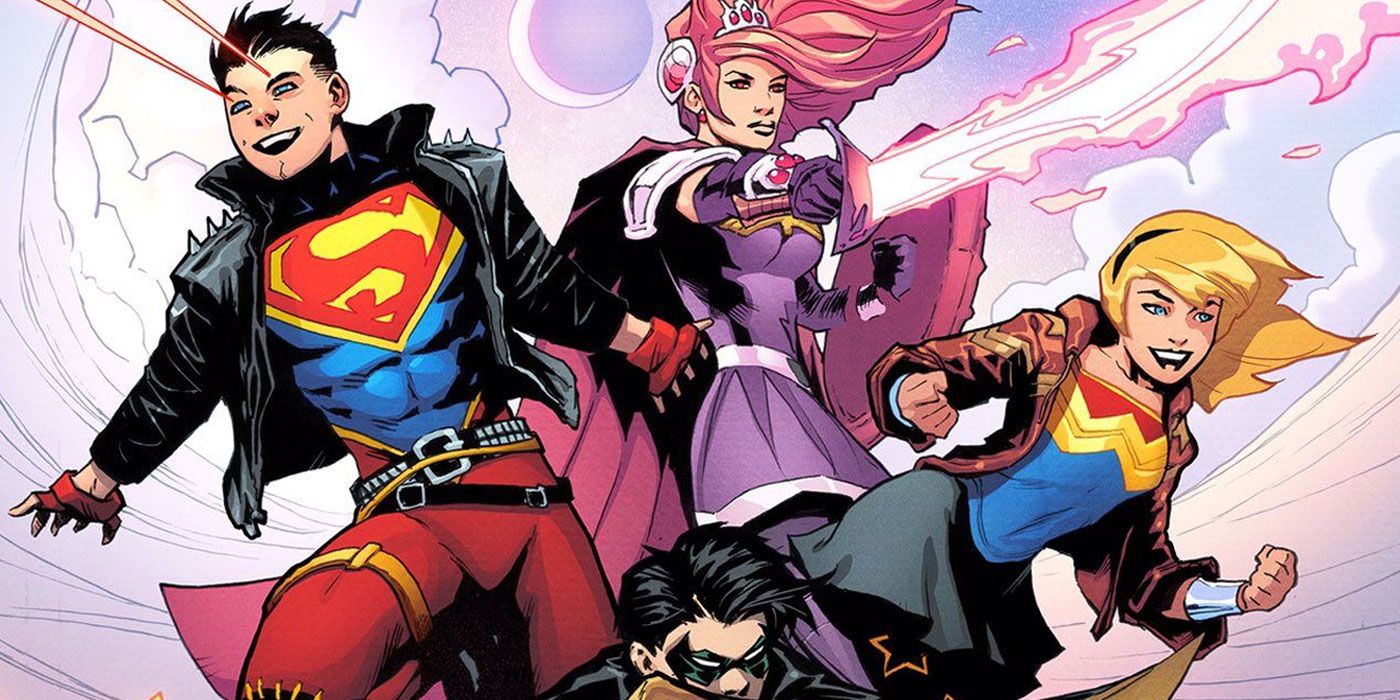 No one can fault DC's heroes for being busy right now. dark crisis has just begun, and with the death of the Justice League, the next generation is almost unprepared for what's to come. They will have to create their own team while dealing with the many growing threats the League would have faced. Even still, that doesn't give them an excuse to overlook an entire generation of heroes. If anything, the likes of Jon Kent and Dick Grayson should ask them for help, however, none of them really cared about the Young Justice generation.
At least, that's how it looks Dark Crisis: Young Justice #1 (by Meghan Fitzmartin, Laura Braga, Luis Guerrero and Pat Brosseau). Tim Drake, Conner Kent, and Bart Allen (aka Robin, Superboy, and Impulse), went missing at the start of this new series directly tied to DC's latest epic event. The only one who seemed to have even noticed was Wonder Girl, Cassie Sandsmark. Cassie gained a little detective experience playing detective in the Wonder Woman event "The Trial of the Amazons". She put those new skills to work finding her friends in this issue. She interviewed every hero she could think of; surprisingly, no one knew what had happened to them. They also didn't seem too worried that an entire generation had disappeared.
RELATED: A Young Justice Villain Just Leveled Up In DC's Dark Crisis
Although Jon Kent and Nightwing showed some compassion when they told Cassie that they wished Conner and Tim were there to help them, they were still unwilling to go after them. They considered their current responsibilities too great. The same goes for the Flash family. They were too busy looking for the lost Barry Allen to look for his son, Bart Allen. None of them were worried about their supposed loved ones and just assumed they were either grieving in their own way or just messing around.
This attitude towards these missing heroes shows a general disinterest of their entire generation. Newer and younger heroes have replaced all members of Young Justice. dark crisis is supposed to be all about the next generation stepping into the shoes of their mentors, but instead of doing so, they jump straight from the literal next generation to the one following them.
Jon Kent replaced his father as Superman while Conner, who has been around much longer, is still Superboy. Tim Drake currently shares the Robin title with Damian Wayne. Although Wally West is back as The Flash, his longtime sidekick Bart has been replaced by Wallace West. It's also worth noting that Bart went from Impulse to Kid Flash before the New 52, ​​but when Wallace arrived he was demoted back to Impulse again. Then, of course, there's Cassie, who now shares the Wonder Girl title with Yara Flor. Oddly enough, it's Yara who is considered for the role of Wonder Woman instead of Cassie.
RELATED: Dark Crisis Introduces Flash to Three New Barry Allens – Including a Dark Knight Version
There was a time when the heroes of Young Justice were considered successors to the current Justice League. There have been several storylines that have looked at alternate futures and shown just that. The biggest was the "Titans Tomorrow" storyline in the early 2000s. Teen Titans. Although they ended up becoming villains, Tim, Conner, Cassie, and Bart all took on the identities of their mentors. However, they haven't gone bad on every timeline, a few have shown themselves to be more than worthy replacements.
This all makes perfect sense from a narrative standpoint. dark crisis takes some elements of discontinued 5G and adapts them to a major event. Unfortunately, that means the Young Justice generation needs to be sidelined and ignored. give them theirs dark crisis tie-in series is a perfect solution to the problem. It delivers a different story, one focusing on the nostalgia surrounding these characters and how they can finally move on to become a part of the world that now ignores them.