October is full of family events | Local News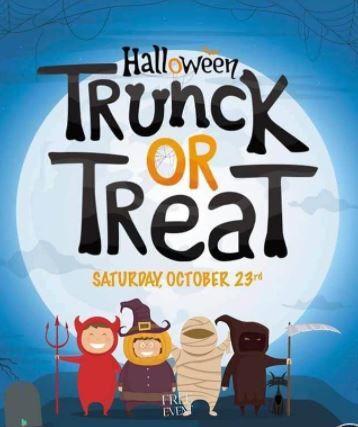 Lots of candy and fun are in the future for the children of Hopkins County as Halloween approaches, with local events starting as early as Thursday afternoon.
Organizations across the county are working on their fall and Halloween-themed events between now and Halloween, including Madisonville Community College, Mahr Park Arboretum, and Hopkins County Central High School.
This week, events begin Thursday with Madisonville Community College's Halloween Spooktacular Trunk N Treat. From 4:30 p.m. to 7:00 p.m., families can walk through the MCC Tech Campus behind the Browning Springs football field to get free candy.
Saturday is jam-packed with fun fall events starting with an 8 a.m. to 4 p.m. Harvest Fest at Hopkins County Central High School. The event is hosted by the Central Boys Basketball Team and will feature vendors, food trucks, kids' activities, a cornhole tournament, and a trunk or treat.
Coffee and donuts will be served from 8 a.m. to 9:30 a.m., with the cornhole tournament taking place from noon to 2 p.m. and Trunk or Treat from 2:30 p.m. to 4 p.m. The cost to vendors is $ 25 per seat or $ 10 per table. Vendors are asked to bring candy for the children as well.
For more information on Central's Harvest Fest, call Brandy Hughes at 270-871-2848.
There will be a Bark About Hike from 10 a.m. to noon on Saturday at Mahr Park Arboretum. The hike will be led by Michael Meadows and Chip Tate and where the group will explore the forest with furry friends.
The park requires all dog owners to keep their dogs on a 6 to 8 foot leash. If owners use a reel leash, the park asks them to keep their pets nearby during the hike to avoid tripping or tangling.
The hike will take around 1.5 miles, so they encourage everyone to wear comfortable walking shoes and bring water for their dogs. Free trash bags will be available to pick up after the dogs.
Everlasting Friends will host the first Fall Spectacular Car Show and Trunk or Treat from 10 a.m. to 4 p.m. on Saturday at Parkway Plaza Mall. There will be a costume, trunk or treat contest, prizes, a 50/50 vendor raffle, balloon twist and face painting.
Cars can register from 10 a.m. to 1 p.m. and the trunk or treat will be from 2 p.m. to 4 p.m.
For more information on the Fall Spectacular, call 812-568-5941 or 270-213-1195.
Finally, Warrior Kids will be hosting a Halloween Trunk or Treat from 5:30 pm to 7:30 pm at the Warrior Martial Arts Academy, 1395 S. Main Street. The whole family is welcome, but pre-registration is required.
For more information or to ask how to register, call or text 270-697-3238.
Before Halloween, other events will take place.