Questions and Answers | Women's basketball guard on campus shoe collection | Sports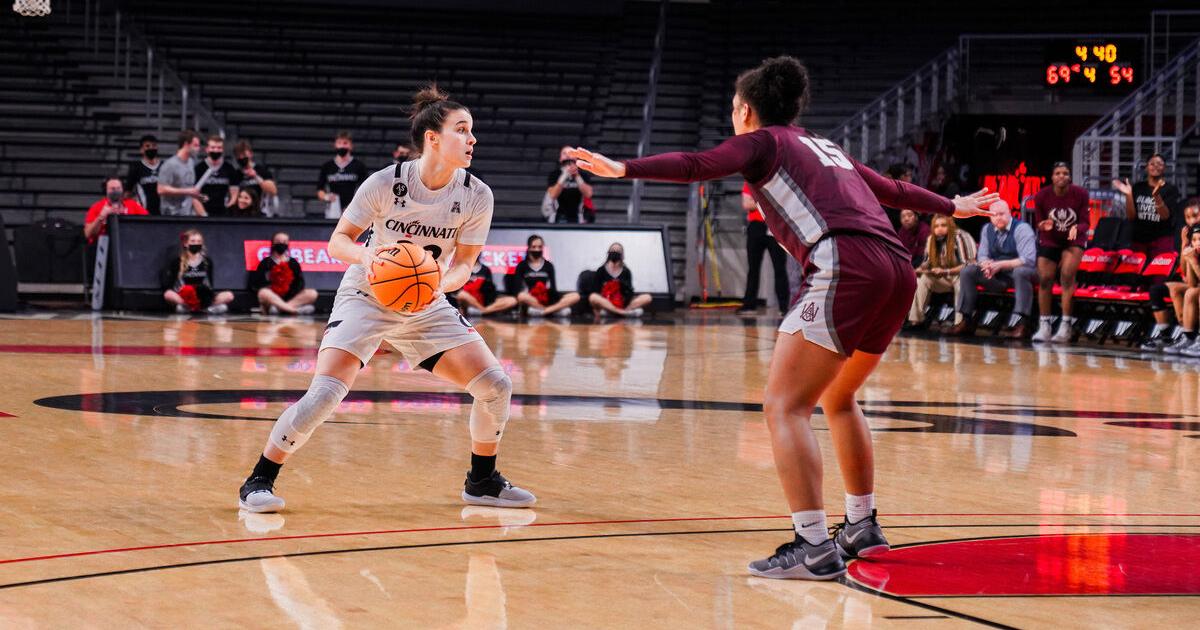 Home to some of the loudest and most passionate fans in the entire NCAA, the Cincinnati Bearcats community exudes a certain level of charm and unity. As connecting the community is in the vision and mission statement of the University of Cincinnati (UC) athletics, the value of such is sometimes imposed on its athletes.
UC women's basketball third-year guard Sofia Gritzali and the entire athletic department came together to facilitate a shoe drive on the fifth floor of the Richard E. Lindner.
Greece native Gritzali recently received UC's ONE TEAM Student-Athlete Award. She sat down with The News Record to discuss the shoe and the values ​​of such an event.
The News File (TNR): Could you tell us a bit about the principle of this shoe reader?
Sofia Gritzali (SG): UC Athletics and the Athlete Department got together and we decided we wanted to give back to the community, so we set up a shoe drive. We work directly with Soles4Souls and we will donate everything we collect to this organization to give to children and adults who need shoes.
TNR: What sparked this idea of ​​giving back to the community with a shoe drive?
SG: One day, I was in my room, I was going through my closet, and I said to myself: 'Look at these shoes in the back of my closet, why am I still holding them?' So I decided to take this idea to the athletic department and see what we can do. I don't think I'm the only athlete in this situation, so I spoke to the athletic department about it and they agreed to the idea.
TNR: Why do you think it is important for student-athletes to get involved and give back to the community that supports them?
SG: I believe this is a great opportunity for all of us to really feel and contribute to the community. As athletes, we don't have as many [spare] as much time as we want, to get involved with the community and to go out and do volunteer work. So doing things like that gives us the chance to give back to those in need. [Us athletes] are lucky enough to have gear and shoes that sometimes we don't wear as often, so we can donate them to a good cause.
TNR: In your opinion, what is the impact for the recipients of the equipment donated during this campaign?
SG: I believe it can help them to be happy, and that's what we try to do; put smiles on people's faces. [Because it is a shoe drive], they have the opportunity to use these shoes and eventually start a sport, run or do a physical activity that they may not have had the necessary equipment before. So putting a smile on their faces, but also giving them extra motivation for this physical activity.
NRT: Do you have any advice for people who want to help the community in the same way in the future?
OS: With a simple thought, something big can happen. I want to challenge student athletes and all people that if you have an idea, try to embrace it and try to bring it out. What will happen is a mystery, but it can lead to a great outcome.